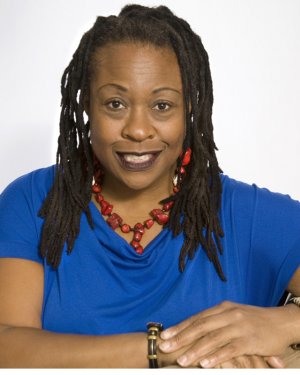 Danny Glover. Taraji P. Henson. Hill Harper. Will Packer. Muhammad Ali. Those are just a few of the names that award-winning journalist, author, and columnist, Maudlyne Ijehirika has interviewed over an illustrious career in media. But there's still one person she hasn't covered. Find out in our interview.
Named one of the 25 Most Powerful Women in Chicago Journalism, Ijehirika pens "Chicago Chronicles," a  long-form column on "people and places that make Chicago tick," with a focus on black and brown communities. She is the author of "Escape from Nigeria: a Memoir of Faith, Love, and War."
During an interview at the Chicago Sun-Times offices, Ijehirika opens up about her faith, fears and her background as an immigrant and refugee. She talks about her Pivotal Moment and shares a story she's never told anyone else. Ijehirika is the president of the National Association of Black Journalists - Chicago and president of the Chicago Journalists Association. Ijehirika has appeared on CNN, FOX, ABC, CBS, and NPR among other outlets. She's a frequent guest contributor on WTTW's "Chicago Tonight: Week In Review" and FOX32's "Good Day Chicago."
Learn more about Maudlyne at:
https://chicago.suntimes.com/authors/maudlyne-ihejirika
Follow: @Maudlynei on Twitter & IG