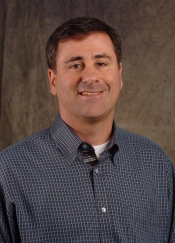 "Sports was transformative to my life," says Michael Alter, owner of the Chicago Sky. "It changed the way I view the world." On Pivotal Moment, Alter shares his vision for the Chicago Sky and how the city's newest sports team is making a run for the finals in 2020. "We're championship-ready." 
Alter, who played in the AAU league with industry legends like Terry Cummings and Isaiah Thomas, says that he would not have had exposure to the diversity of players or communities without basketball. "It changed the way I view the world." 
Now, the Chicago Sky is looking to make an impact through sports. The team announced its social justice initiative, #SkyTakesAction, which will support Chicago organizations based on game performance: $10 for every point scored, $100 for every win, and $50 for every loss during the  2020 season.
The WNBA opened its 2020 season this week at the IMG Academy in Bradenton, Florida, the home base for all teams and games. All WNBA players will wear jerseys with Breonna Taylor's name on the back. 
Click on the link below to view the full schedule for the Chicago Sky.